HOCUS POCUS, ONCE UPON A TIME…
a Storytelling Concert for storyteller, orchestra & wallpaper film

HeyHey!I'm Maggie, the market vendor.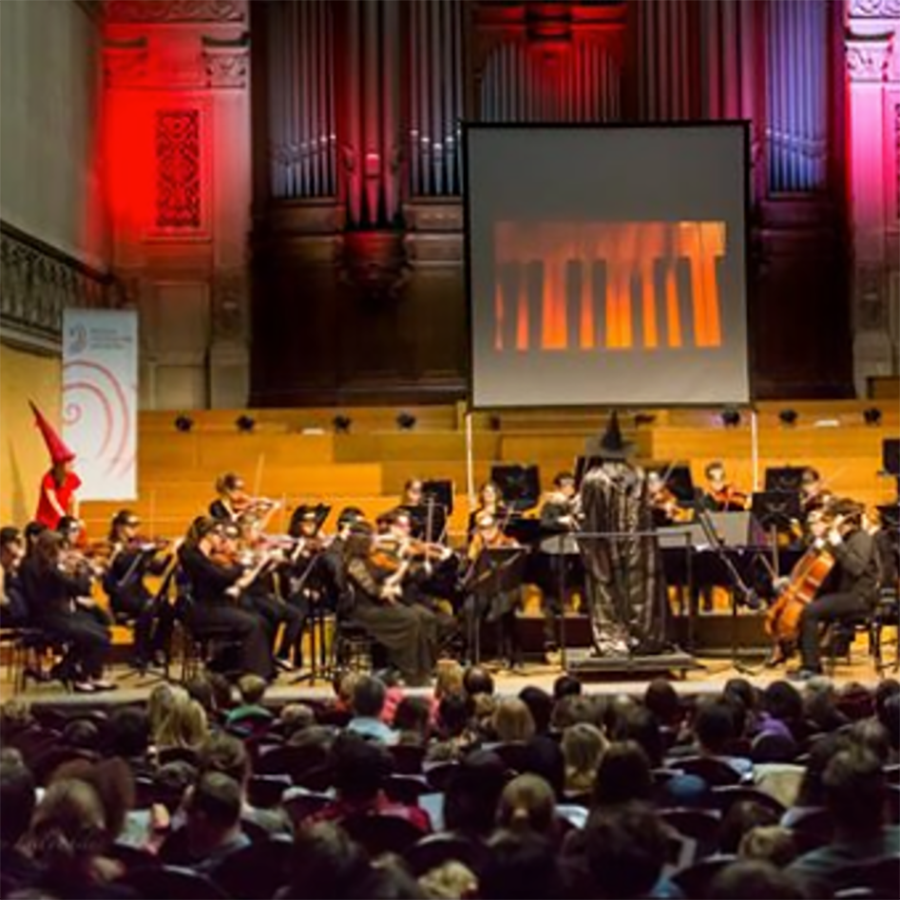 Every day I am somewhere. And I sell stories. All kinds of stories.
" Oh ... look! A man with a pointed hat. He is standing in the air castle and waving!With a baton! What would that mean? Oh look at the others: witches with a mask! "
During the performance, Maggie literally walks through the orchestra and figuratively through the music of Le Carnival des Animaux by Camille Saint-Saëns and L'Apprenti sorcier by Paul Dukas.
And she tells the story of the lovely little witch who wants to fly.
Hey!
But what do you think about flying with us?
To the air castle. To the universe.
To where you can conjure something?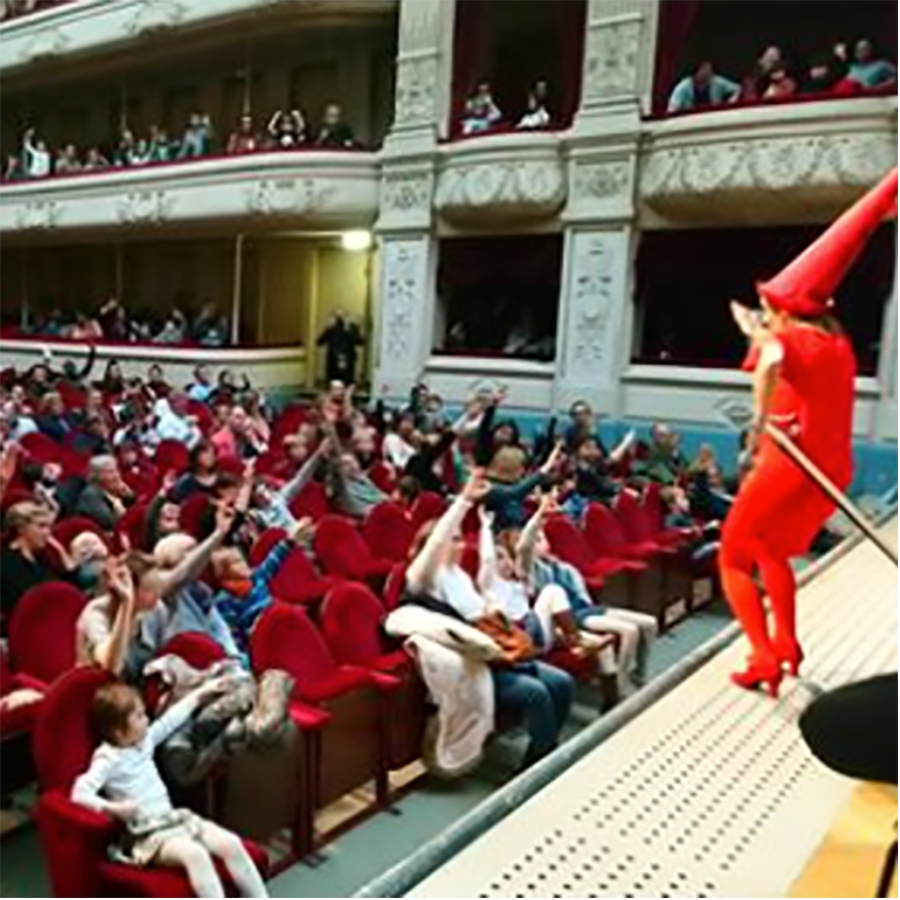 Hocus Pocus ... Off we go!
And yeah, finally, we land in seventh heaven.